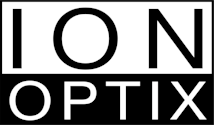 Company Details
Services:
Data acquisition and analysis systems for cardiovascular research
396 University Ave.
Westwood, MA 02090

IonOptix focuses on developing and manufacturing data acquisition and analysis systems for cardiovascular research, with an aim on the functional characterization of excitation-contraction coupling. For over three decades and throughout thousands of preclinical research publications from hundreds of labs, our Calcium and Contractility System has served as the gold standard for real-time detection of quantitative intracellular calcium and shortening dynamics. Expanding on this system, we've recently developed MultiCell, a high-throughput system for fast acquisition and analysis of calcium and contractility data. In addition to rapid stage movement and scanning speed, MultiCell features mark-and-find functionality which allows for repeated measures of myocytes and CytoSolver batch analysis of high-content data.
Always innovating, IonOptix offers a portfolio of products geared toward preclinical studies. Our suite of C-Pace products enables both electrical stimulation and mechanical stretch of cultured myocytes. Our MyoStretcher permits mechanical loading, direct force measurements and work loops in single isolated cardiomyocytes. We also offer instruments for functional measurements in multicellular preparations, including intact muscle tissue and pressurized blood vessels.
Since its inception in 1990, IonOptix has been at the vanguard of precise, high-speed, real-time data acquisition advancing cutting-edge technologies at the heart of preclinical cardiovascular research.
Products & Press Releases
Request More Information
Fill out the form below to request more information about
IonOptix