---
Periostin: A Potential Therapeutic Target For Pulmonary Hypertension?
Originally published 5 Aug 2020 | Circulation Research
---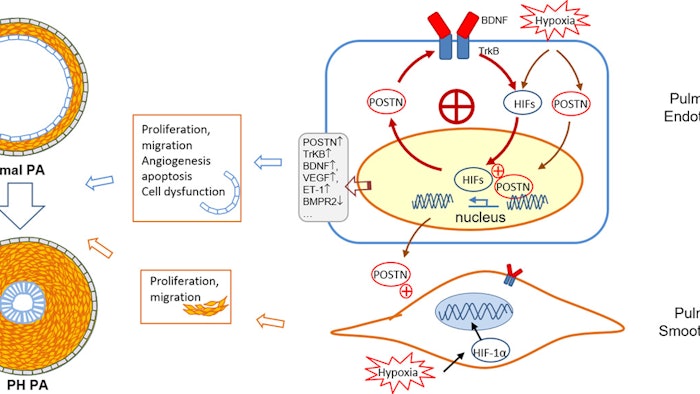 Abstract
Rationale:
POSTN (Periostin) is an ECM (extracellular matrix) protein involved in tissue remodeling in response to injury and a contributing factor in tumorigenesis, suggesting that POSTN plays a role in the pathogenesis of pulmonary hypertension (PH).
Objective:
We aimed to gain insight into the mechanistic contribution of POSTN in experimental mouse models of PH and correlate these findings with PH in humans.
The full text of this article may be found at: https://www.ahajournals.org/doi/10.1161/CIRCRESAHA.120.316943